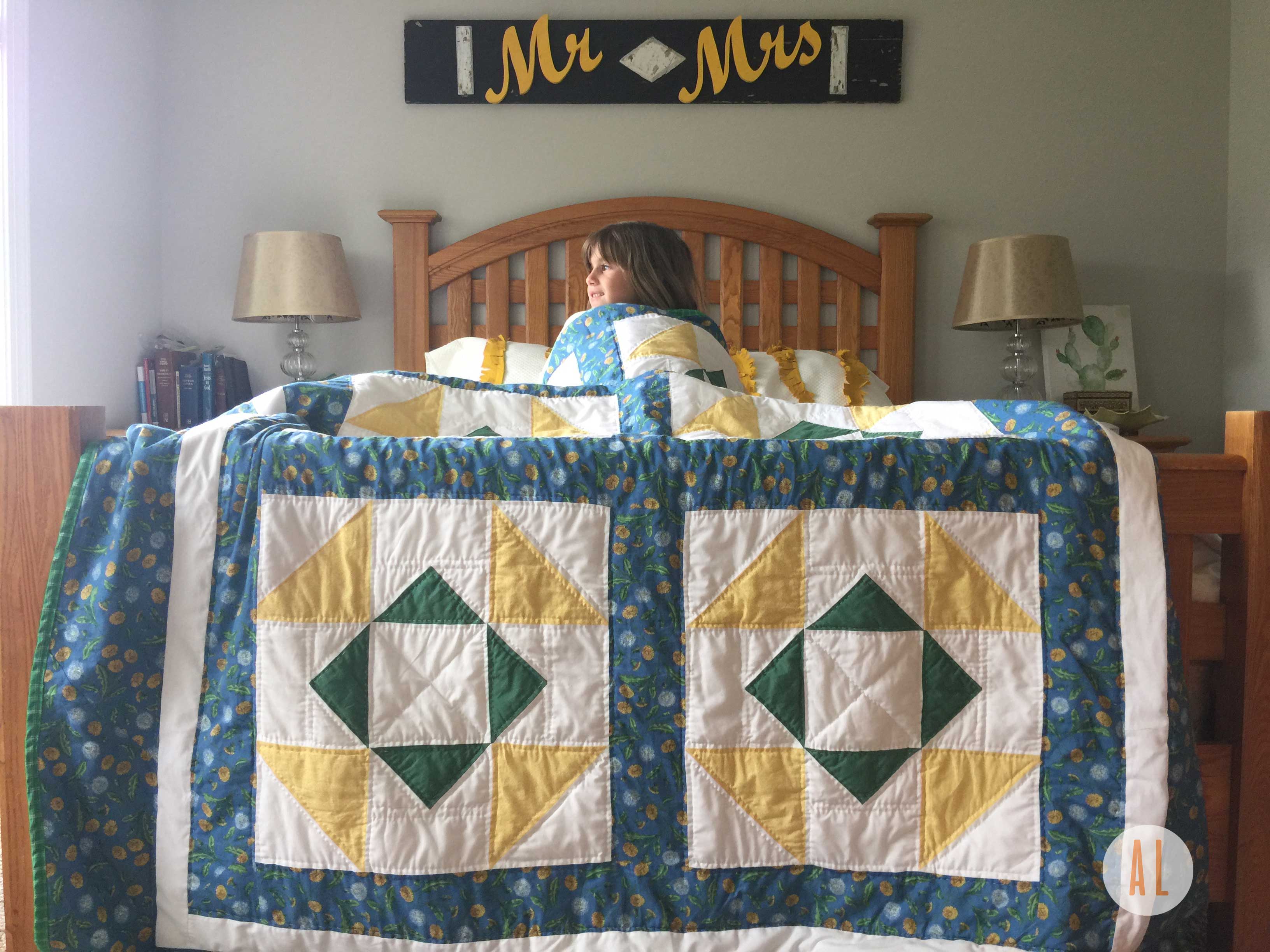 I started this quilt in 1994.  It was the summer of my 7th grade year….Alanis Morissette was singing Ironic on my boom box cassette player.  My cut offs were totally grunge and my mom was sponge painting the hunter green walls in our guest/sewing room.  She taught me to quilt and I was hooked. For some reason though, life got busy when school started up again.  The quilt top was left pieced but unquilted in the sewing room closet.  I enrolled in 8th grade, got my Jennifer Anniston layered look and headed off to school with plaid flannel and dr. martens.
Several years later, I got married and my mom packed that quilt into my moving truck with me as we set off to rural Illinois.  I was pregnant with our first child and the nesting of our home was in full swing.  I got the quilt out and started working on it again.  Slowly hand quilting here and there.  I just never really stuck with it.  I think part of it was because I didn't like the style of the quilt.  I never would have picked it out for my home now that I was a sophisticated newly wed hoping to decorate my farmhouse in trendy style.  I put it away and purchased a Shabby Chic Quilt from Target!
After Illinois we had a long string of frequent moves and the quilt got moved about and lost in storage for several years.  Fast forward to the most recent summer of 2016.  22 years after starting the quilt, I was mercilessly getting rid of everything I could because we were moving across the country for medical school and I did not want to haul anymore junk around for the rest of my life.  I'm not a minimalist, but I decided we would sell everything and keep our moving expenses down.
Despite my ability to get rid of tons of fabric and unfinished projects, I could not let that quilt go.  I told my mom, I would finish it.  She offered to take it home with her and keep it safe while we moved across the country.  She set about quilting it for me this past year and in May she brought it out and we finished quilting it together.  I bound it with some Ralph Lauren plaid sheeting I had been hoarding for about 8 years.  It was finally done!
I love it because it is finished and it represents the beginning of my love of quilting.  Do I love the colors and composition?  Probably not as mush as I did in 7th grade! But I still love yellow and it's a cheerful addition to our slowly growing collection of family quilts.  It only took 23 years to finish!
This is the year I finish all the quilts I've started over the years!  I am excited to get to work on the next one!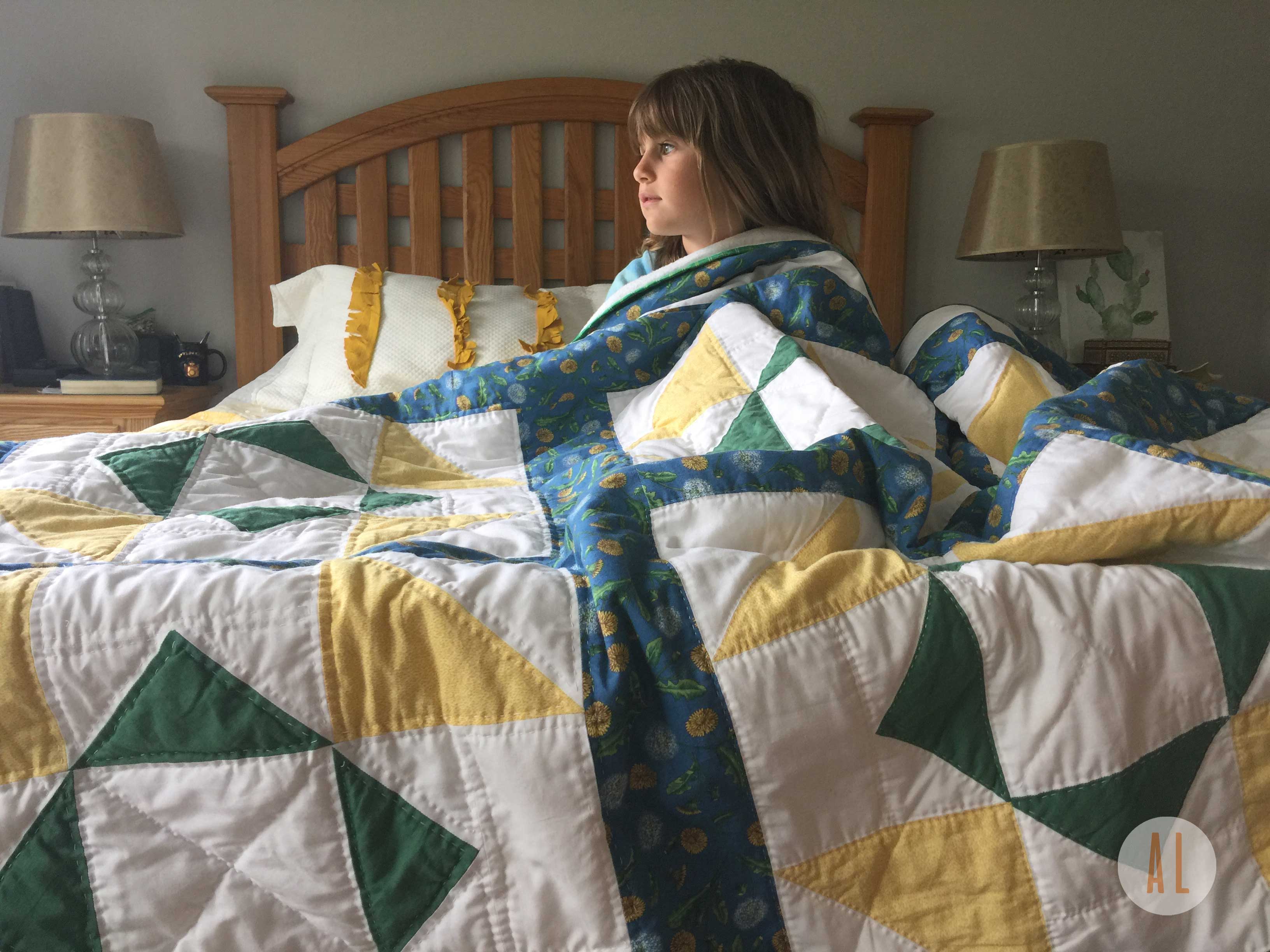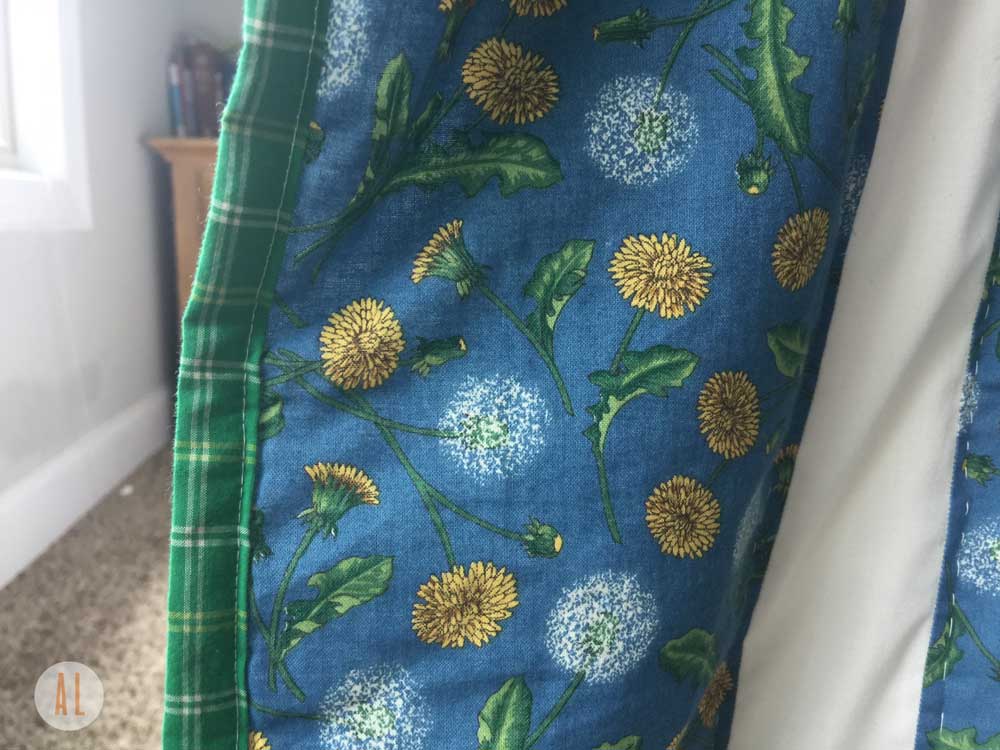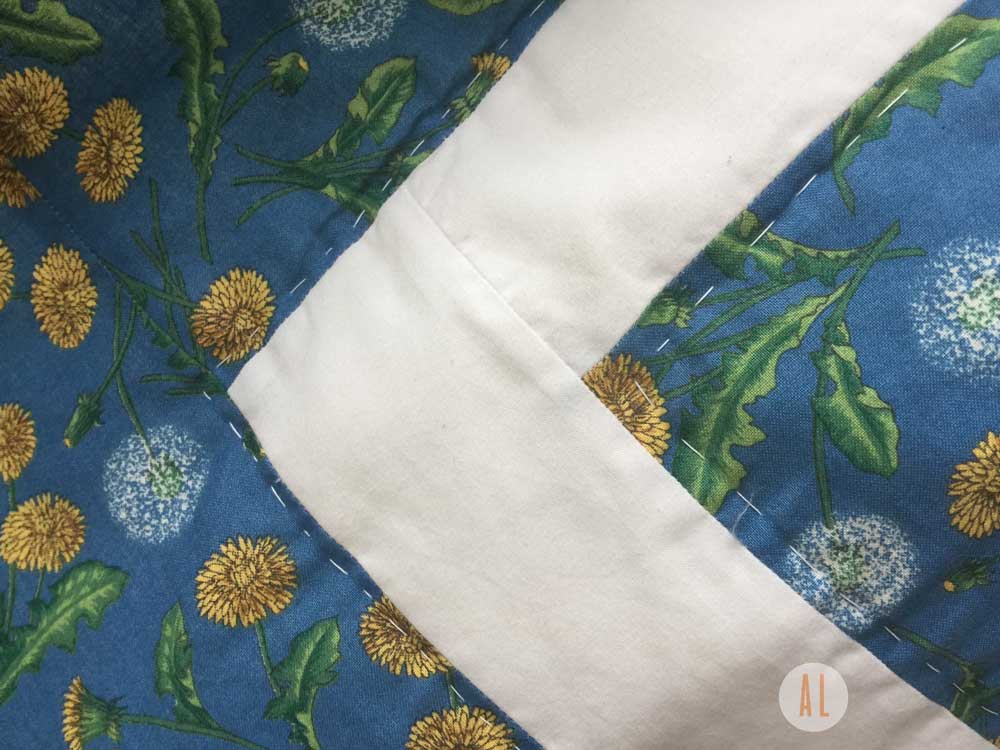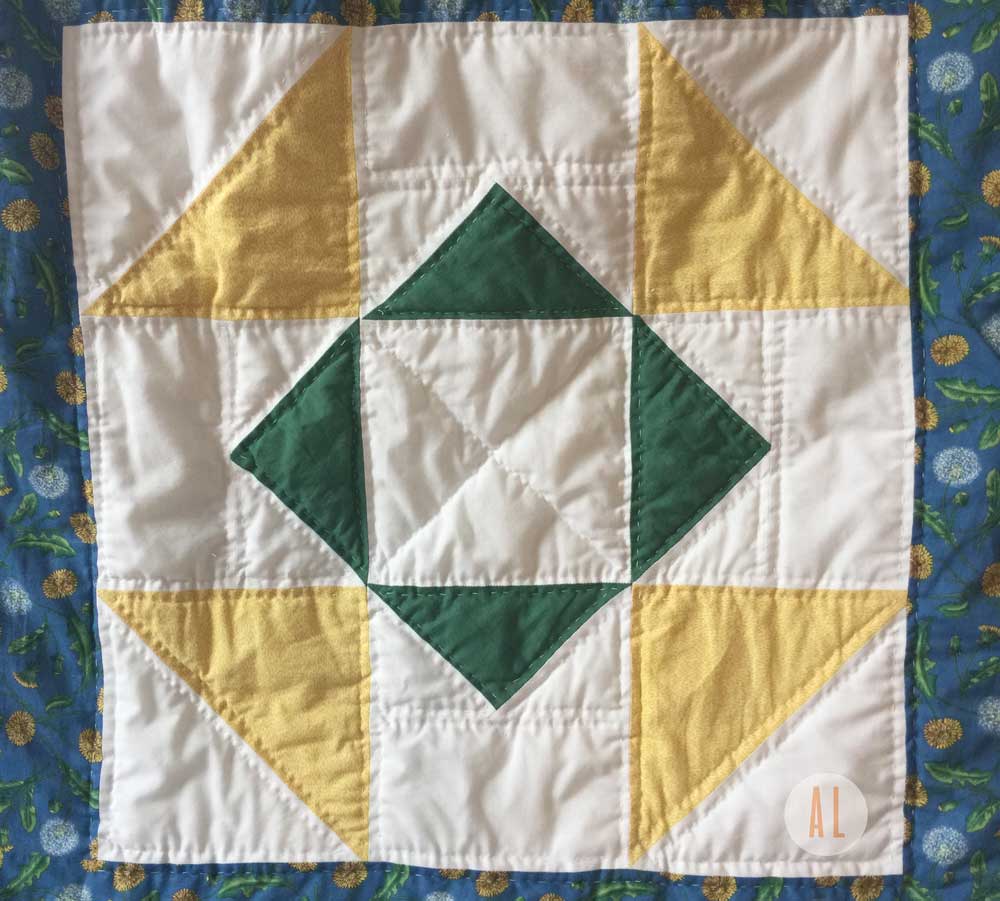 QUILTING MUST HAVES:
I tried out a new set of refill blades for my Olfa rotary cutter while I finished this quilt up and I have to tell you about these puppies!   They were super sharp and came in a great little case.  And the price made my jaw drop to the floor.  You get 10 for less than the price of an Olfa 2-pack!  Try them!
Also my 2 1/2″ strip die for my accuquilt cutter.  I love it. It makes the binding go superfast.
This rubber thimble is my new favorite for hand quilting! Super comfy.  It's the best.